Gelding:

No geldings at the moment..
---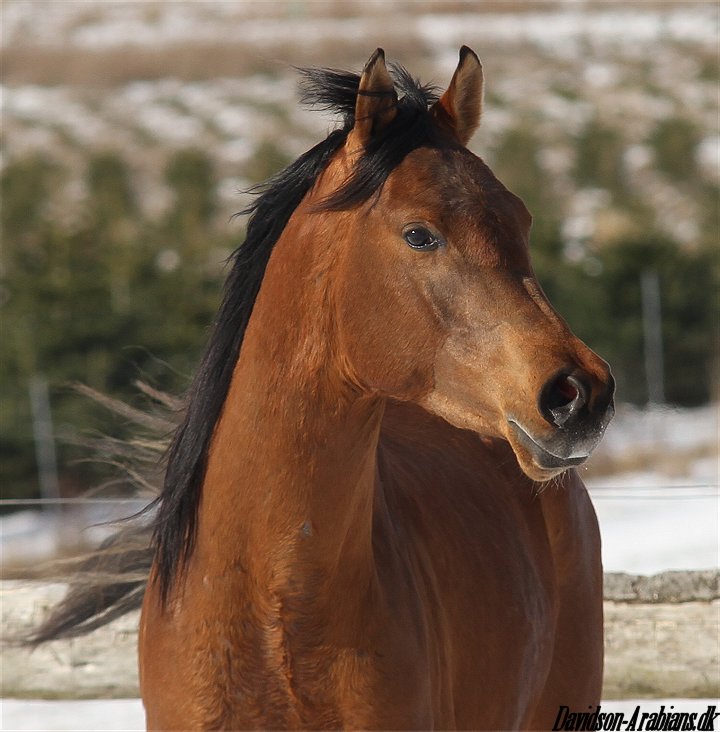 D. Matrix
(Tchaata Matisse x AF Escada/Nadir I)
Born April 9th 2010 / colt / bay /152 cm tall
SCID clear & CA clear

SOLD

Click here for more pictures

D. Matrix
Tchaata Matisse
Amir Al Tiglio
Shamilah Masai Mara
Warandes Plakat
Mahatma Al Shamilah
Shamilah Ambra
Warandes Plakat
Psyches Amber Gem
Shamilah Mahatma
Nadir I
Neman
Neschi
Padrons Mist
Padron
Mistiannin
AF Escada
Nadir I
Neman
Nabeg
Nega
Neschi
Kilimandscharo
Navada
Palotasza QQ
Kosmonaut
Nafatalin
Karinka
Posjarka
Balaton
Pechenga
---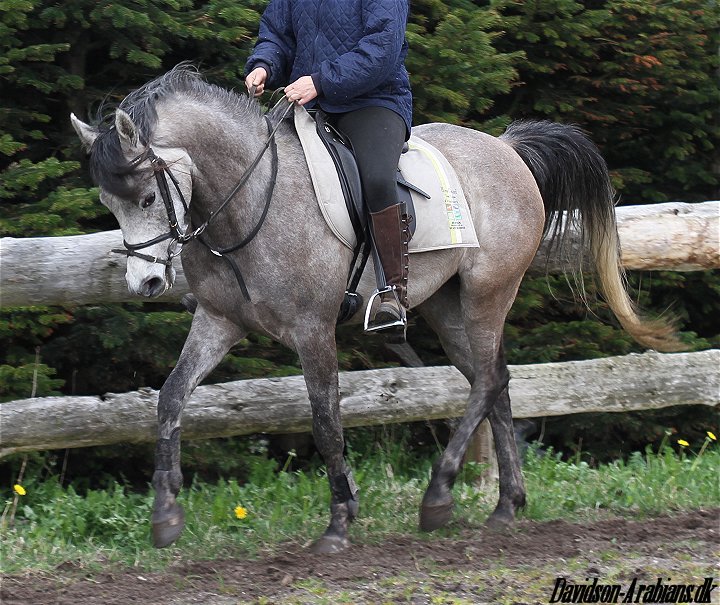 Kamal Al Hayat ox 4909
(Said El Dine x Kamasayyah/Wan-Kahli)
Born February 29th 2008 / gelding / gray / 148 cm

- SOLD -

Kamal is a nice boy with a lovely expression. His legs are strong and his hoofs are rather big, well shaped and strong and he is moving with extrodinary elegance.
From bloodlines he is mostly Egyptian and he is bred by Hayat Arabians, Denmark. The decistion about Kamal and his arrival here went all pretty fast and we are looking forward to get to know him better. But so far he seems very cool and seem to like his new sable and also the menu here.
With his age he can be ready to start under sadle at any time, and that is naturally the plan with him, so as soon as I find a little time I will start to play with him.

Click here for more pics of Kamal
Kamal Al Hayat
Said El Dine
Radames II
Salaa El Dine
Ansata Halin Shah
Hanan
Ansata Rebecca
Ansata Abu Sudan
Ansata Rhodora
Saida Bint Shahlia
Classic Shadwan
Alidaar
Shagia Bint Shadwan
Ansata Shahlia
Ansata Halim Shah
AK Bint Dalia II
Kamasayyah
Wan-Kahli
FS Bengali
Kubinec
Om El Sanadiva
Wanila
Ansata Nile Pasha
Wanessa
Sawana Nile Pasha
Ansata Nile Pasha
Jamil
Ansata Nile Dream
Sawannah
Ibn El Mokari
Samantha
---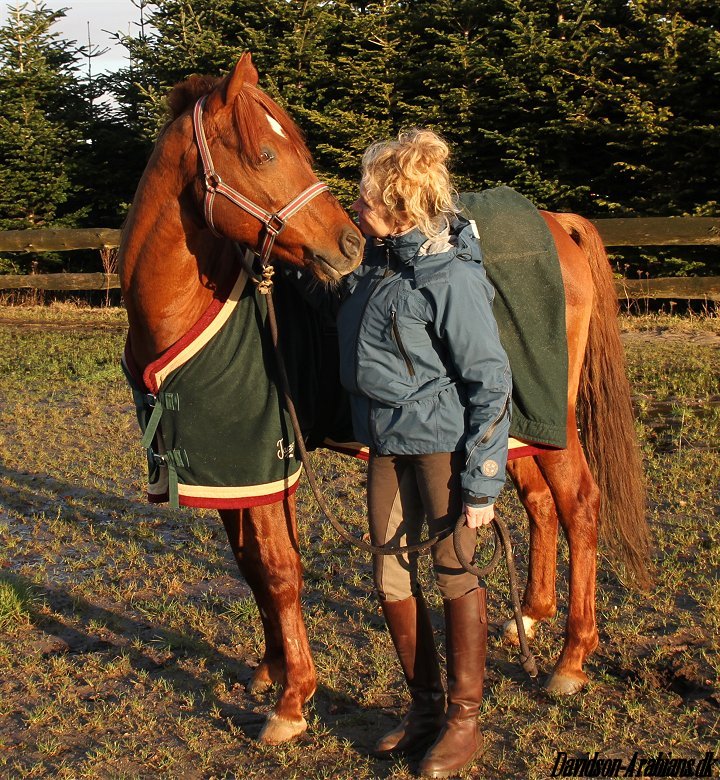 D. Midnight Rodeo ox 3888
(Makur x Victoria Lynn/Zalim)
Born 05.04.2003 / gelding / chestnut / 153 cm

- SOLD -

After exactly 5,5 years of separation Rodeo is now back with us.
On April 1st 2006 he was sold, but due to the owner now has become a mum she has no time for him anymore, so on October 1st 2011 we bought him back.

Rodeo spent most of October at Skovsted ox, where he was gelded and everything regardign this went straight by the book.

Rodeo has been ridden a lot but not since summer 2010, but already now he shows to be very gentle and easy to ride.

Rodeo has very good movements and not only when free - also under sadle.

Find more pictures of D. Midnight Rodeo here.
D. Midnight Rodeo
Makur
El Mokari
El Shaklan
Shaker El Masri
Estopa
Mohena
Hadban Enzahi
Morisca V
Malinka
Pacific
Nasmeshnik
Peace
Malu
Masir
Sheila
Victoria Lynn
Zalim
Essteem
Fame
Espressa
Zadira Bint Zaleen
Estopa Son
Zaleen
Wanissa
Wandro
El Mokari
Wanja
Sadia
Mexi
Savannah Princess
---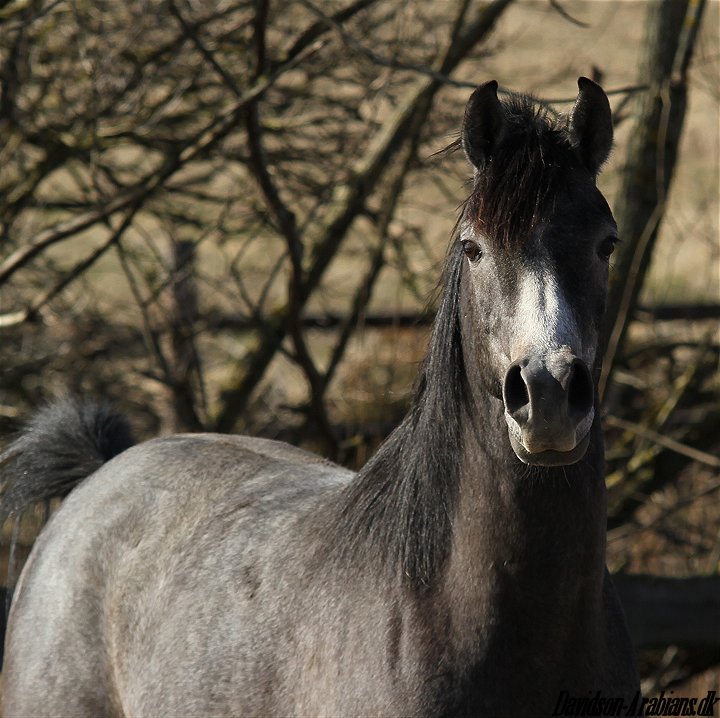 Balate
(Valerio Ibn Eternity VI x Pardilla/Basra)
Born 2007 / gelding / grey / 147 cm

- SOLD -

Balate is a charming boy with a gentle mind and super movements. He is bred by Kongenshus stud and he came to us directly from his breeder.
I saw Balate for the first time at the stallion presentation at Husted in 2010 and was caught with his expression, charm and super movements. He is a second attemt to find a playmate for our young stallion D. Desert Eagle as we didn´t get to keep A´Chanze for that long before he was sold.
Balate will be broken to ride when we find the time for it.

Click here to see more pics of Balate

Balate
Valeri Ibn Eternity VI
Eternity Ibn Navarrone D
Ansata Sinan
Preice Fa Moniet
Ansata Nefara
Navarrone P
El Khadir P
Navarra P
Hafati Vouge
RSD Dark Victory
Bey Shah
Kamasi Sabaha
Prima Dinn
Aladdinn
Miss Gamond
Badilla
Basra
Bassora
Maquillo
Smara
Frontera
Negal
Favila
Pardilla
Uzacur
Marquillo
Varanda
Freila
Garbo
---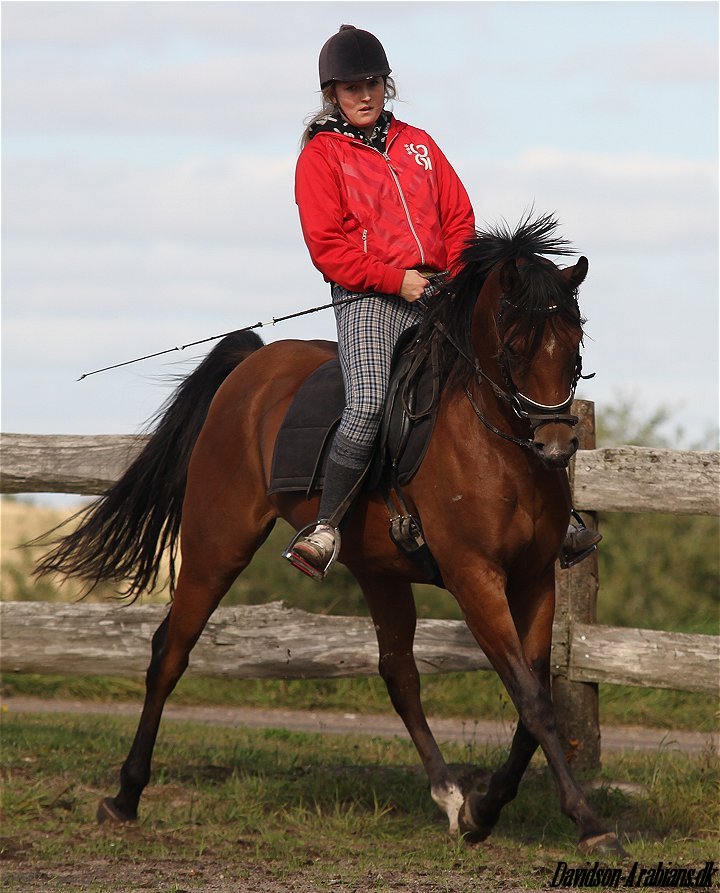 A´Chanze
(Azem x Cheyenne/Shah Noir)
Born June 4th 2007 / gelding / bay / 154 cm tall

- SOLD -

Chanze is out of Russian related bloodlines and is a strong and solid gelding with a gentle and cool temper.
He is bred by Skovsted ox and we purchased him from Lars Jacobsen in Fredensborg.
Chanze is here to be a playmate for our young colt D. Desert Eagle, and while he is here we plan to break him in and ride him a bit as well.

Click here to see more pics of A´Chanze
A´Chanze
Azem
Symba
Vympel
Menes
Molva
Maggina
Mag
Pashina
Manuela
Amadeusz
Etat
Ali Nora
Manjana
Pacific
Magic Camilla
Cheyenne
Shah Noir
Shah Of Gizeh
Shah Nishan
Rafdaff
Aziza Alimah
Adhem
Hadiqa Saiyida
Chantel
Nekro
Nego
Stuadessa
Arabella Dove
Sir Robin
Silver Dove
---